Welcome to the highest elevation Greek Orthodox parish in North America!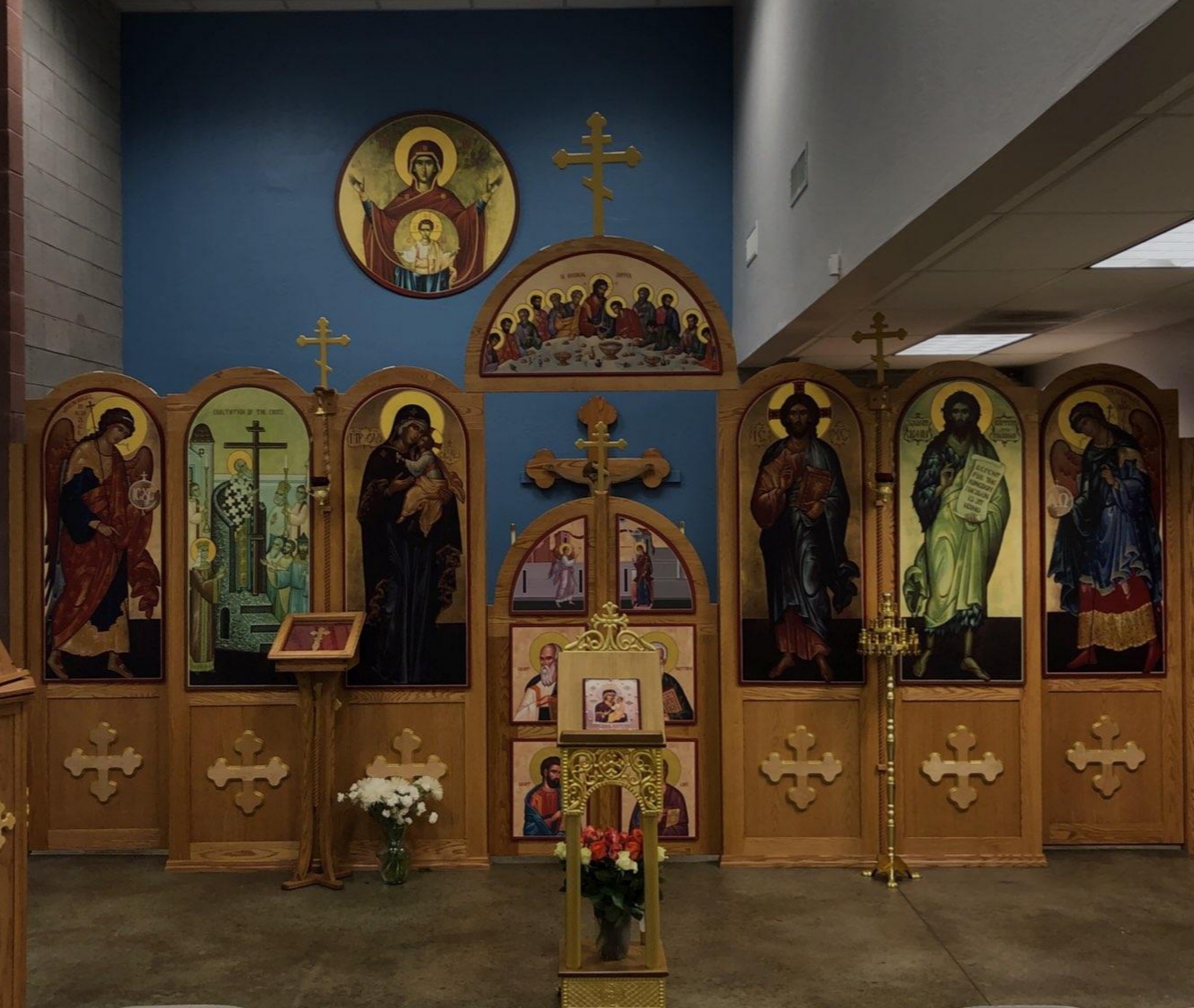 Click on the image above to be brought to the Holy Cross Greek Orthodox Church of Flagstaff YouTube Streaming Services Website


All services for Holy Cross Church are streamed ON LINE, and are open attendance. All in-person attendees are expected to respect and follow all Coronavirus COVID-19 pandemic restrictions as documented at the church.
To watch the live stream of the Services, click on this link or on the image above. You will be taken to the Holy Cross Greek Orthodox Church You Tube Channel. There, beginning on Saturday, you will see a small video screen with a red rectangle below it, inscribed with the word "LIVE." Click anywhere on the video screen and the streaming will begin. The link will also be available on the Holy Cross Facebook Page.
---
Orthodox worship is like visiting heaven while on earth. Visitors are welcome to join us for services which are conducted predominantly in English.
Please consult the calendar for the schedule of events.
---
The Nativity Fast
The Nativity's fast is one of the four significant fasting periods during the ecclesiastical year (The Nativity Fast, The Great Lent, The Holy Apostles Lent, and The Dormition of the Mother of God Lent). The forty days Lenten season are set for us to be less preoccupied with the earthly things and look into the spiritual and heavenly things.
Our fasting is not to please God, nor should it be seen as a form of punishment for our sins. Fasting need not be taken as a painful path to reach atonement, for Christ, our Savior, already did that for us. Fasting will help us focus on God's gifts of salvation and remove us from our daily passions. Fasting should not be looked at as a dietary exercise but as a vital partner for our prayers.
During the Nativity fast, we have four days of the week when the strictness of the spiritual exercise is mellow. Tuesdays and Thursdays, wine and oil are permitted, and on Saturdays and Sundays, we can enjoy fish, wine, and oil. On Mondays, Wednesdays, and Fridays, we keep the fast in its strict form. The last four days of the fast, December 20 to 24, all days are strict fast.
From strict fasting are excluded children, pregnant women, the elderly, and the ill.
Fasting is not a dietary prescription from the doctor, which we will carefully observe. Still, it is recommended to us by the Physician of our souls and bodies, Christ Himself, to build us strong to fight any temptation as we journey to the Kingdom of Heaven.
Fr. Basil Rosu
---
Ways to Give
Please send your stewardship to the Church by mail to: PO BOX 2164, Flagstaff 86003, or use the eGiving tool by clicking the image below: